Installing Adobe Creative Cloud Applications
Adobe Creative Cloud install Instructions
Note: Do not begin this process until you have received an email directly from Adobe stating that you may now install these applications.
Open Self Service application.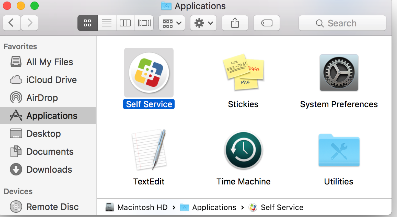 2. In Self Service, you should see the following applications to install: Adobe Acrobat DC, Adobe Audition, Adobe Lightroom,Adobe Premiere.
Click the "Install" button for each application to begin the install. Wait for one application to finish installing before installing the next one.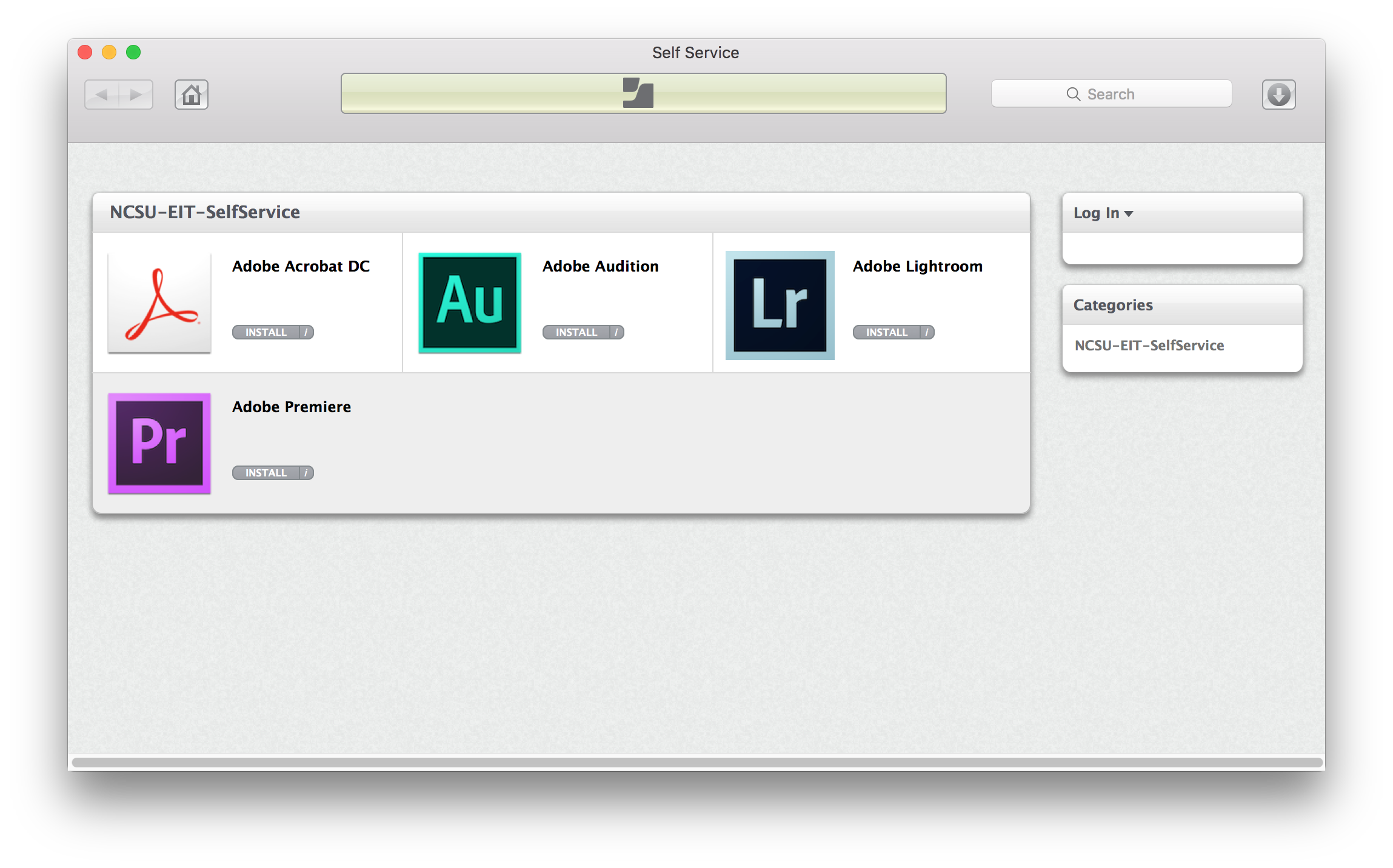 Was the information on this page helpful?